We're going to talk about how to Transfer Files between Android smartphones to Windows PC and Windows PC to Android Easily.
As you guys know, Transferring data from Android to Android is so much easier. You can use the Google Files app to transfer data between Android to Android but people always facing issues while sharing data between Android to PC when don't have a data cable or the data cable isn't working properly.
Then, Here comes the Best Wireless Data Transfer way from Android to PC, so Let's get started.
[TechsableAds]
How to Transfer Files Between Android to PC Wirelessly Without Internet
Step 1. Install WiFi FTP Server App on Android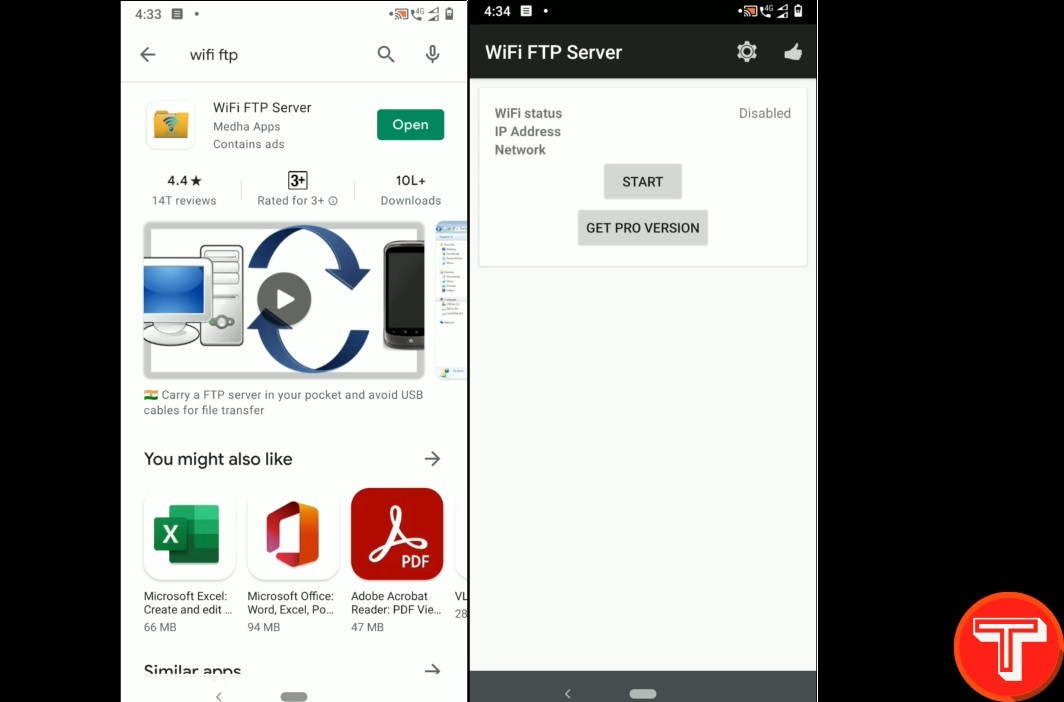 Firstly open the Google play store and install WiFi FTP Server on your Android smartphone. Inside this application, you'll get this super simple interface.
Install WiFi FTP Server App [TechsableAds]
Step 2. Enable Hotspot on Android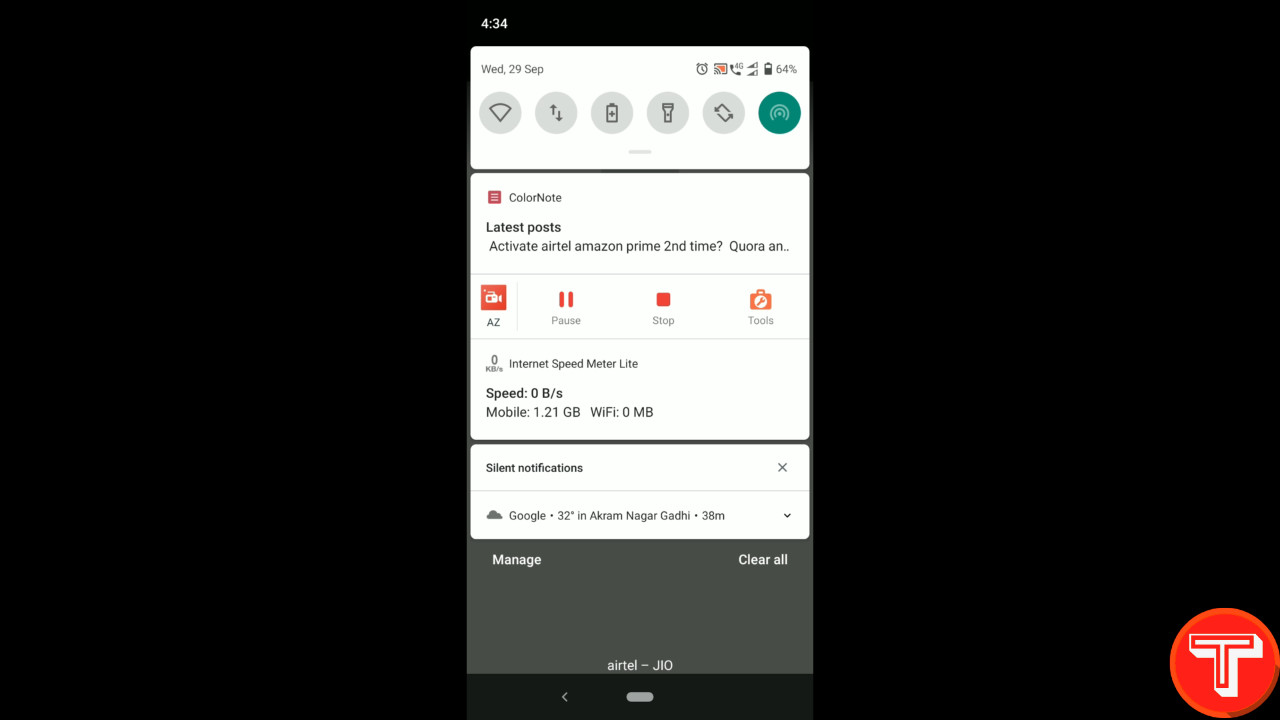 Now Firstly Open the Hotspot in your Android then open WiFi on your Windows PC and connect both devices.
[TechsableAds]
Then, Simply Click on Start. You can see there is a server URL, we're going to use this later.
Read Also: MX Player Zoom Trick: How to Zoom Any Area in Mx Player
[TechsableAds]
Step 3. Setup Wireless Network on PC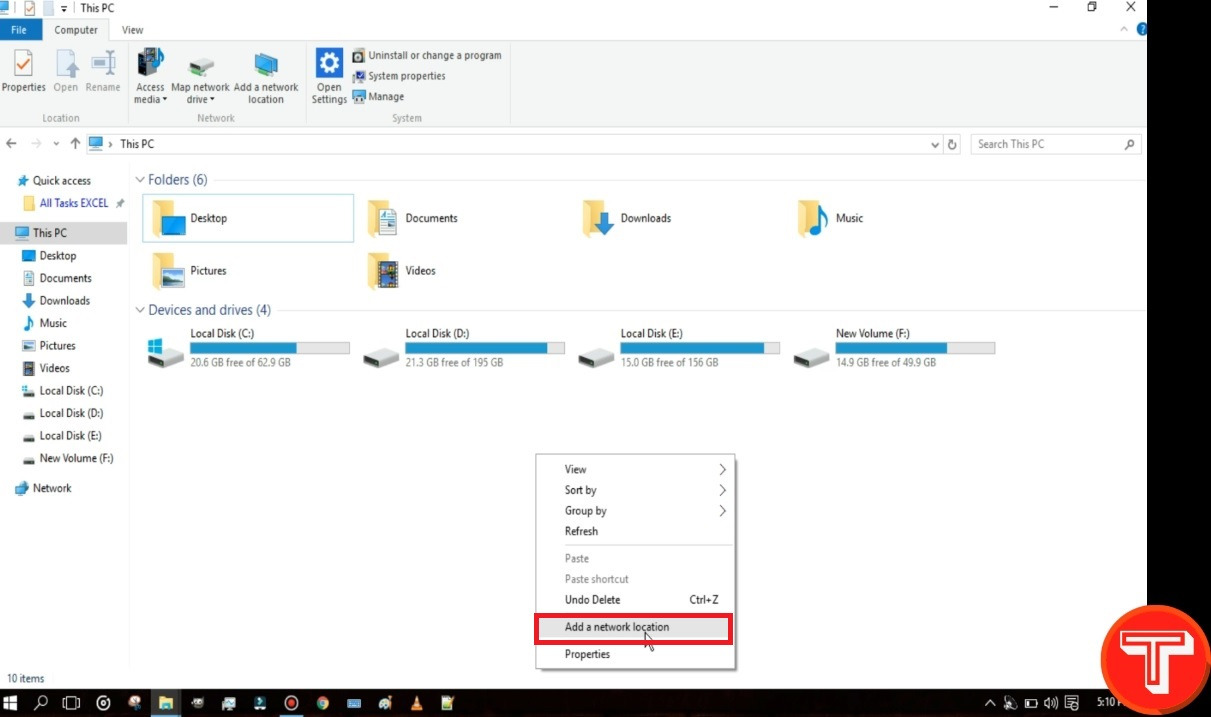 Open your Windows PC, click on this PC right-click on the empty space, and click on Add a network location.
[TechsableAds]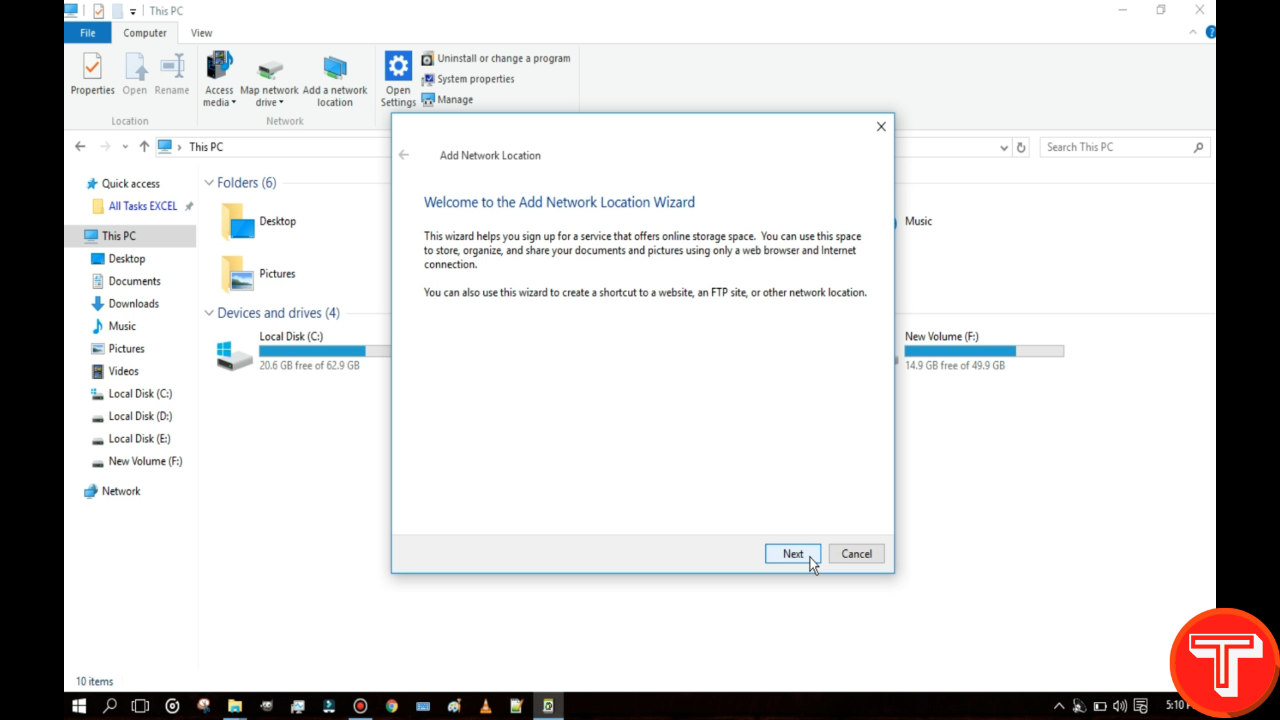 Here you can see add network location wizard, simply click on next.
[TechsableAds]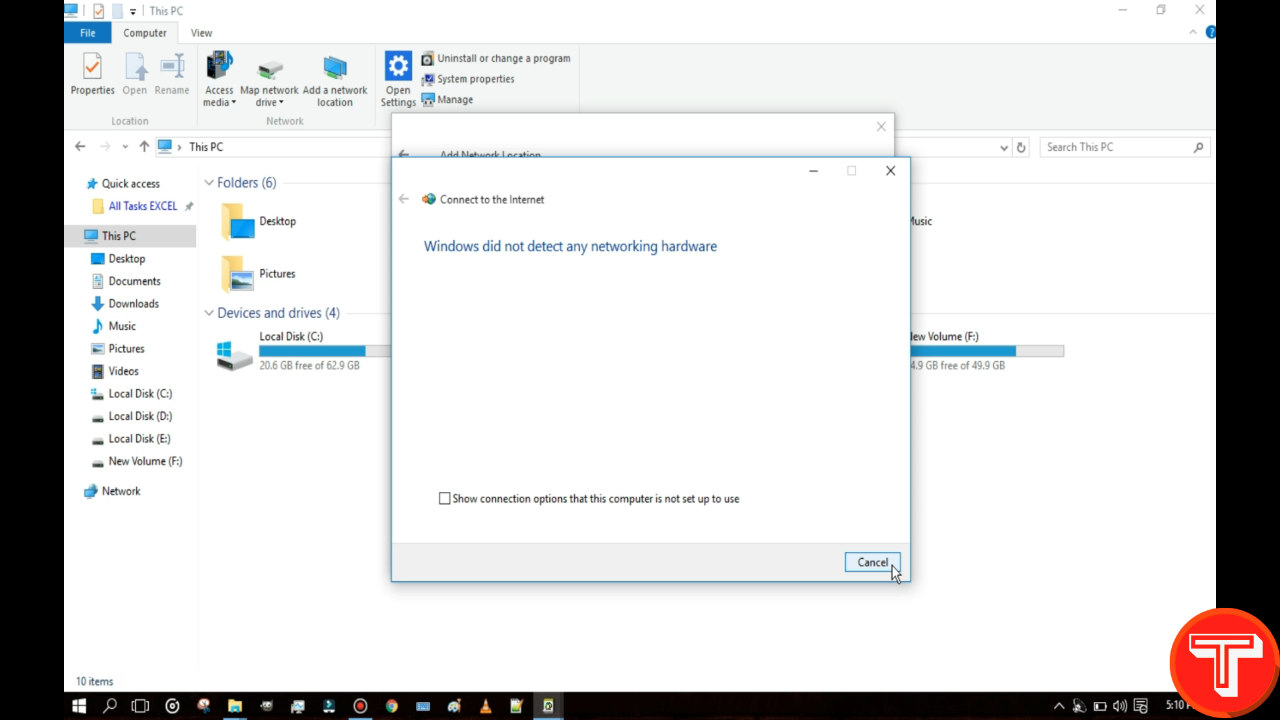 Here, you'll see connect to the internet popup, we don't need it so, click on cancel.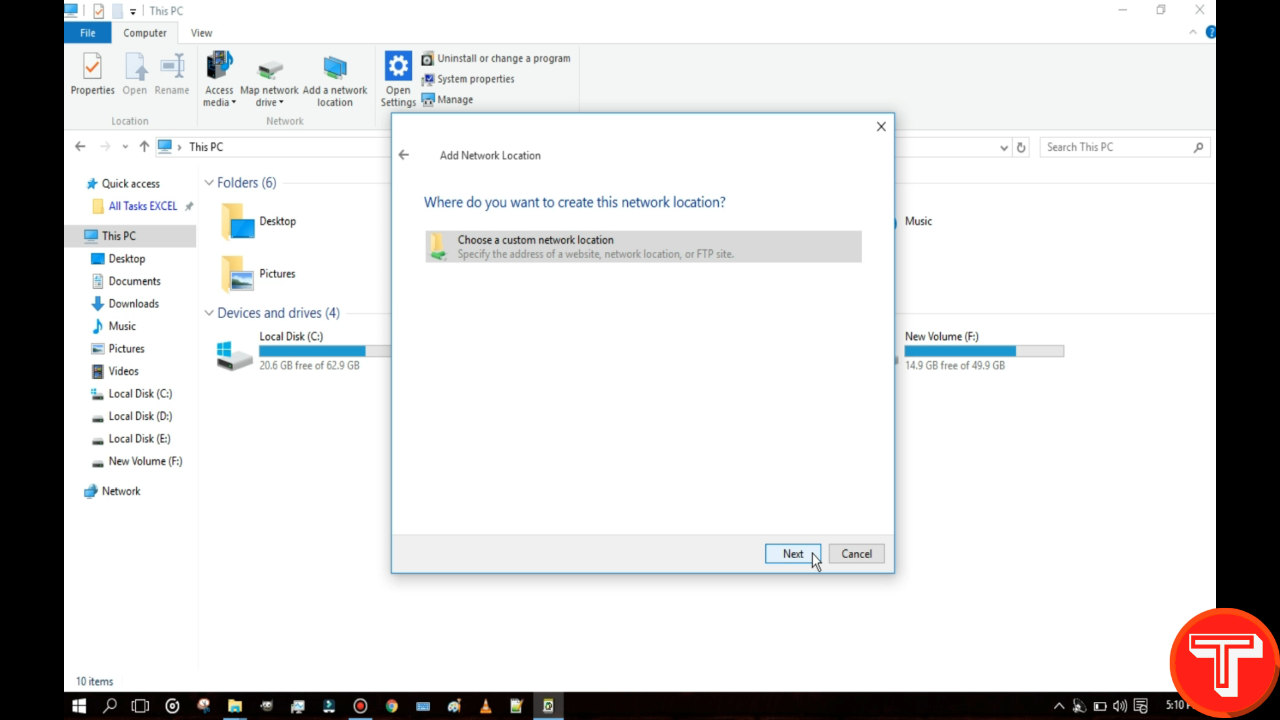 The window will be minimized, reopen it. Now, here asking, where do you want to create this network location, simply click on next.
Read: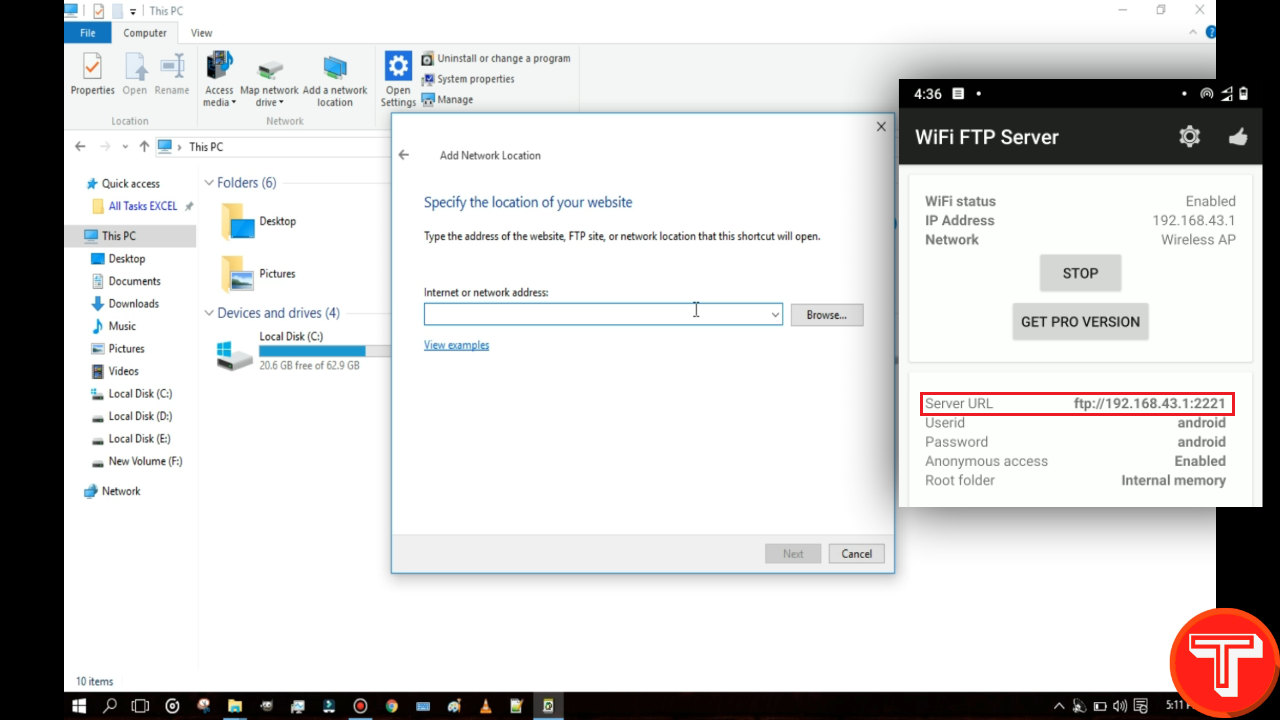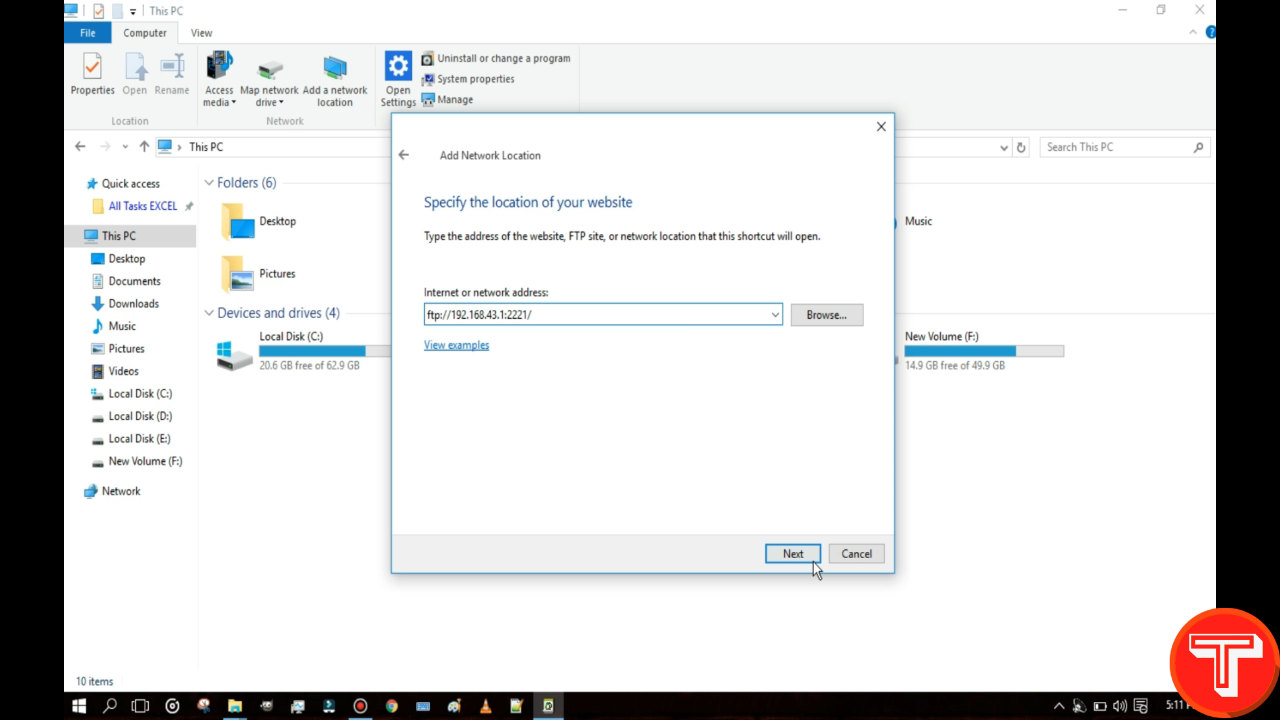 On this window, specify the network address. Here, you've to put the server URL we've seen in the Wifi FTP App. Enter this server URL then Click on Next.
[TechsableAds]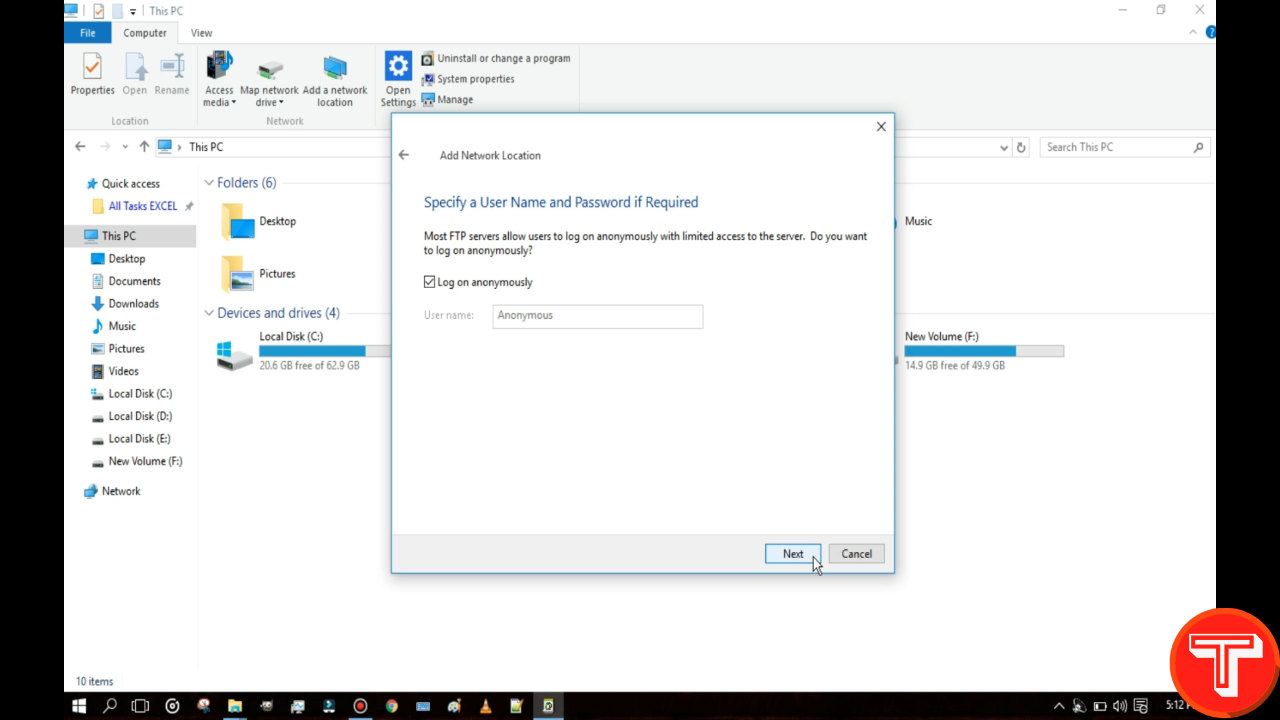 Specify a user name and password if required, Do nothing, Click on next.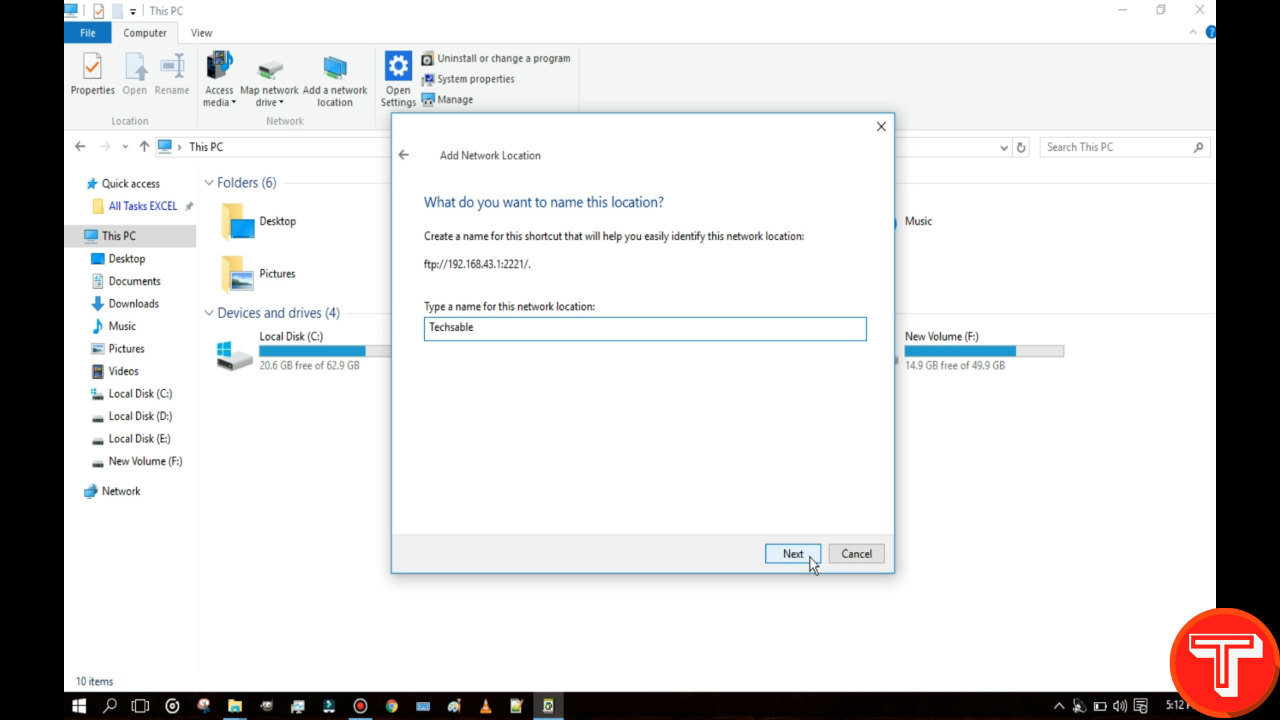 What do you want to name this location, just give any name. I am entering Techsable then click on next.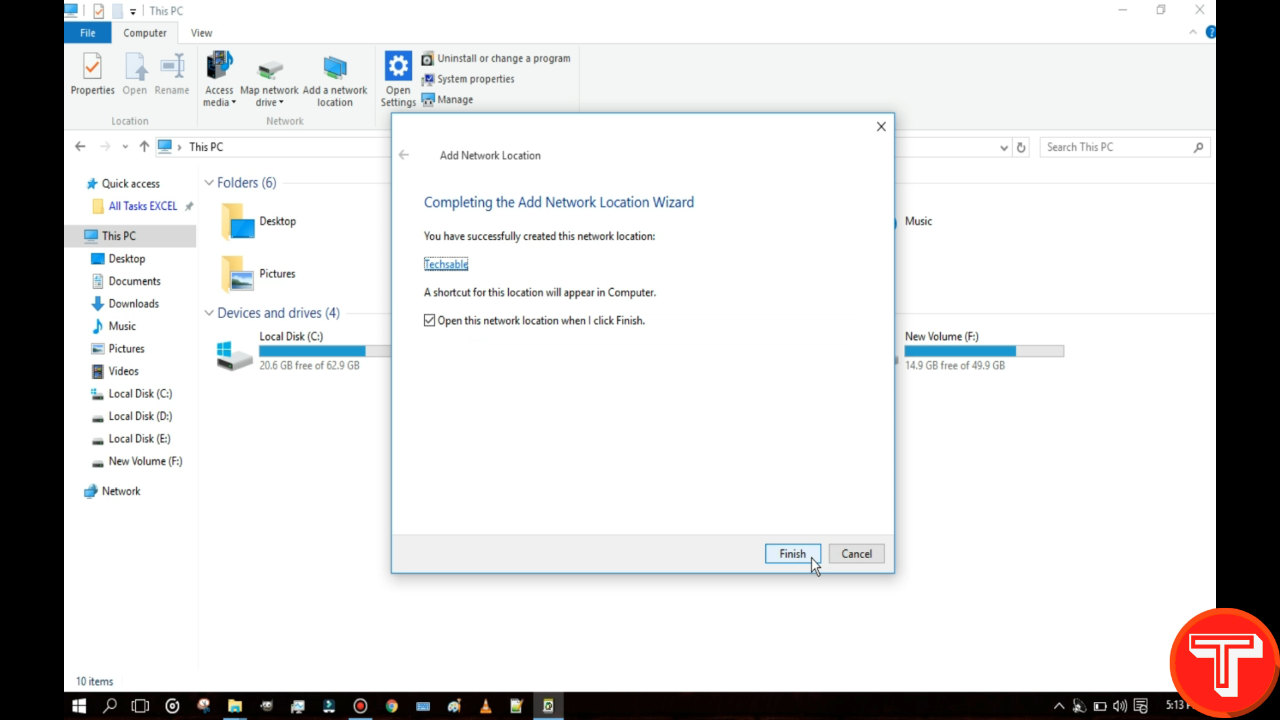 So, guys we've successfully completed the Windows PC network setup, simply click on finish.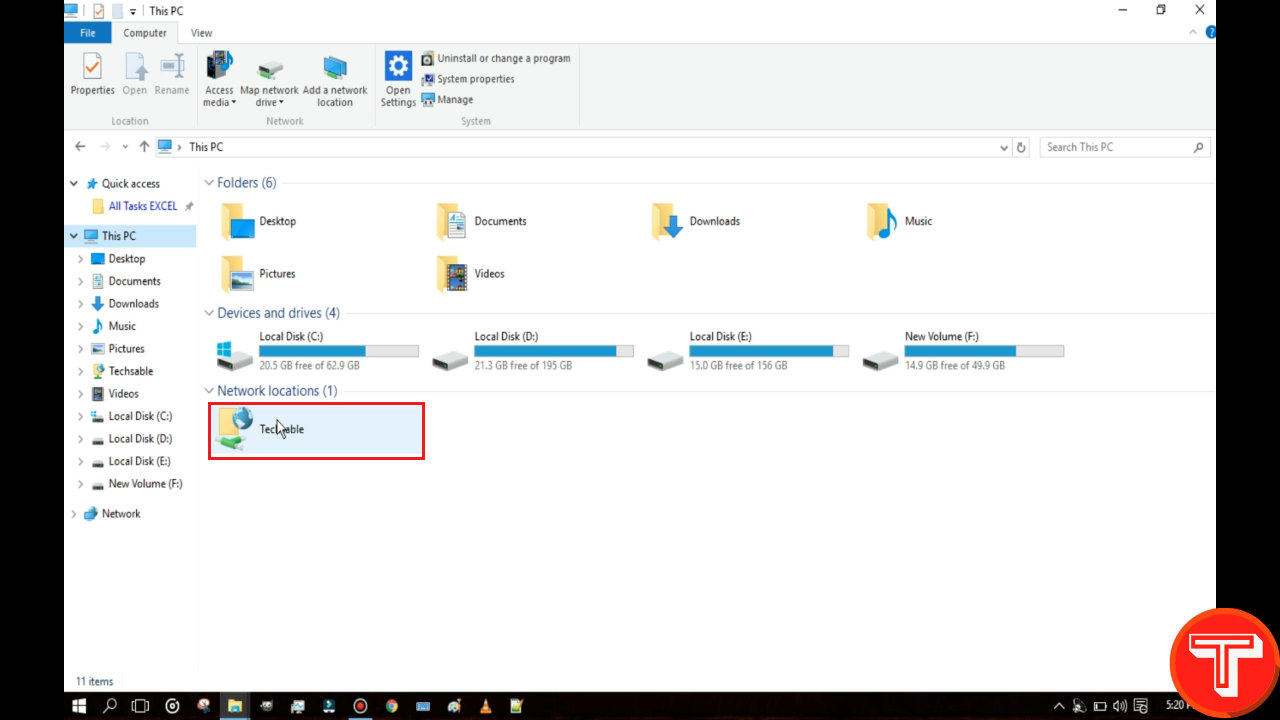 Now just double-click on the network location, and you can access Smartphone's file manager from here.
[TechsableAds]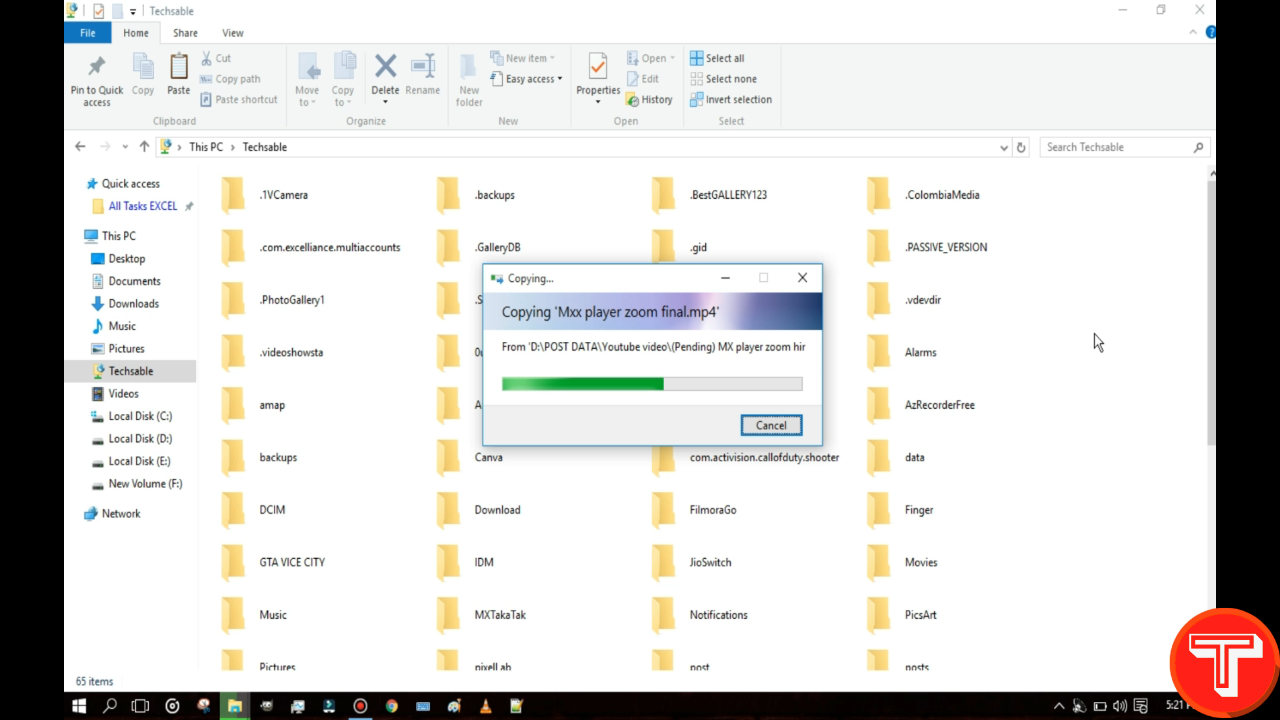 Now, you're able to transfer data between Android to PC and PC to Android seamlessly.
Wrapping Up
You are all set up, Next time you want to share files from Android to PC or from PC to Android then just open hotspot on android and WiFi on PC, connect wirelessly. Open the WiFi FTP app on Android, click on start. open network location in PC and start sharing, simple, isn't it.
Watch Video: