Last updated on March 7th, 2023 at 11:03 pm
Yes! You can Send and Receive Free Message Without the Internet, I am Telling you how you can do it.
WhatsApp is the most popular Chat Messenger Application used by Billions of peoples from all around the world.
With the help of WhatsApp, you can chat with friends, neighbors, relatives, or anyone on End-to-End Encrypted Network over the Internet.
Besides that, You can chat through WhatsApp whenever you online, but what if you're offline.
Obviously, There is much Android Application that allows you to chat or send a text without an internet connection.
Here is the Top 4 List of Android Apps that allows you to chat or send text offline.
FireChat
The Several Mesh
Zombie Chat
Signal Offline
These all Applications are Free available on Google PlayStore.
In contrast, FireChat is the Best Application for sending text Offline, that why I am going to give you a tutorial on How to Send Message, text, or chat without an Internet Connection.
Whatsapp, Facebook, We chat, Line, or many Messenger applications are tremendous but only you can chat with someone by using these Applications, you need to have an active Internet Connection.
FireChat is an Offline Chat Messaging Application that allows you to chat or send Text without Smartphone Internet 2G, 3G, 4G, or without Even Wifi.
This Application works like a Walkie Talkie and it's completely safe. You can chat with Office colleagues on a Private Topic.
This App works on Peer to Peer (P2P) Mesh Network, In Peer to Peer, If A sends a Message to C and if C is not in range of A, so the message will bounce from A to B to C.
In Simple Words, Whatsapp, Snapchat, Facebook Messenger has a central server but FireChat is working on P2P Mesh Network.
These Type of Applications (Firechat) called Off-the-Grid Apps. This App Allows you to chat up to 200 feet from your location.
How to Send Free Message Without Internet
Although, I am going to show you the best ever method to send a free message without the Internet. You just need to install an App and you can able to chat with your nearby friends using the Wifi.
Step 1. Install FireChat from Google Play
This Application is Available for Free on Google PlayStore, Download the App, and follow the further steps.
Step 2. Create an Account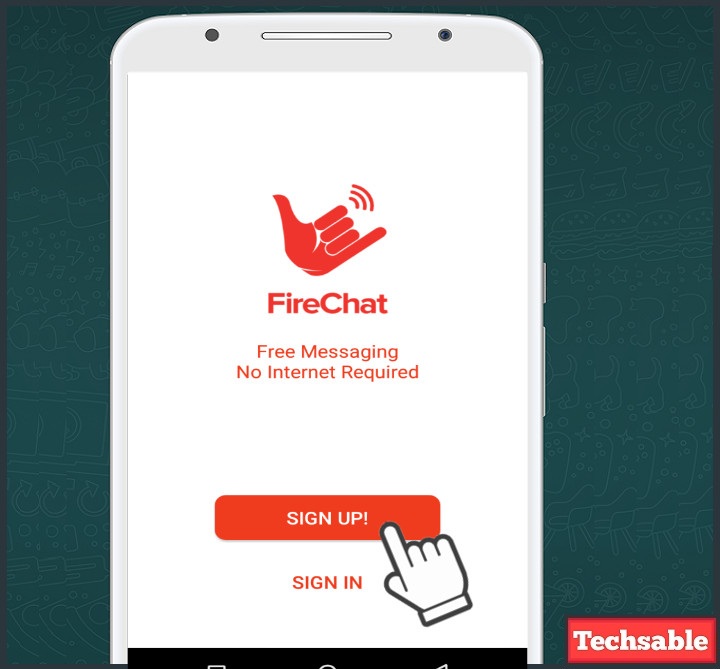 Sign Up on Fire Chat, Create an Account By Entering Simple Details.
Step 3. Enter Full Name and Create a Username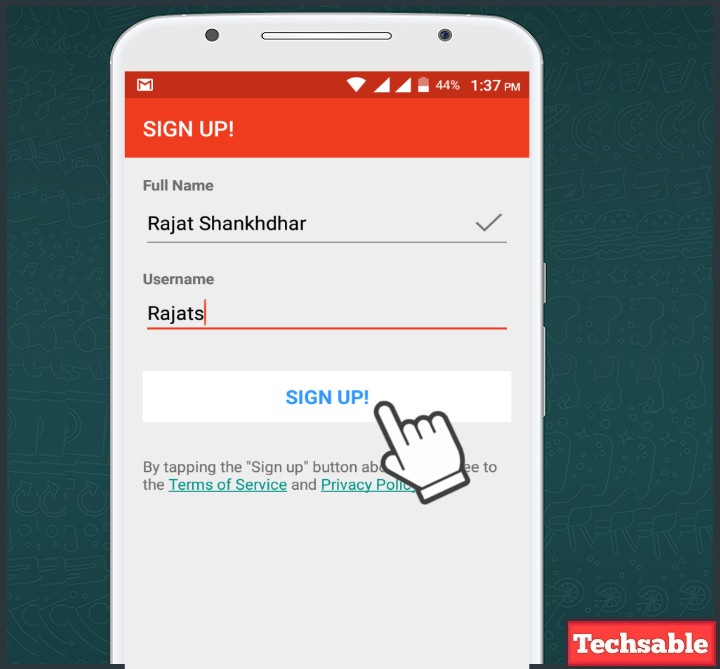 Enter your Full Name and Create a simple username, so that you can easily remember whenever you need it.
Step 4. Enter Email Address
Email Address is very necessary for your Account security. Also, this is the only way to Recover your Account, whenever you stuck in the sign-in process.
Therefore, make sure you have entered all the original details and Email Address.
After that, checks the mailbox and confirm the Email received from FireChat.
Step 5. Sign in Your Account through Phone Number, Email or Username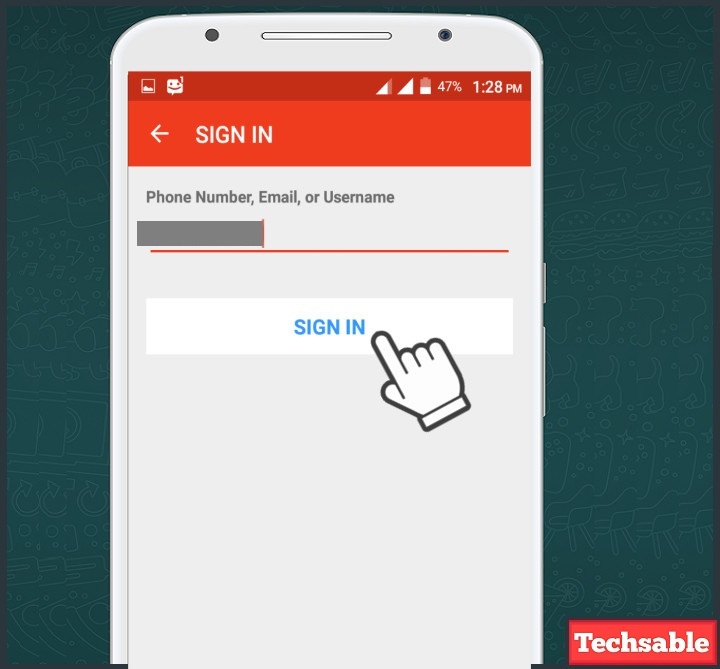 Sign in your Account by using anyone by phone number, email or username, just Enter and click on sign in.
Step 6. Invite Friends and Start Chatting Offline
Look in your contacts and send the invitation to your friends and start chatting without the Internet or wifi.
Step 7. Explore Other Features
FireChat Application has many other features like, Send Private Messages(Encrypted), Create own Online chat room and chat with friends or Join Other's Chatroom.