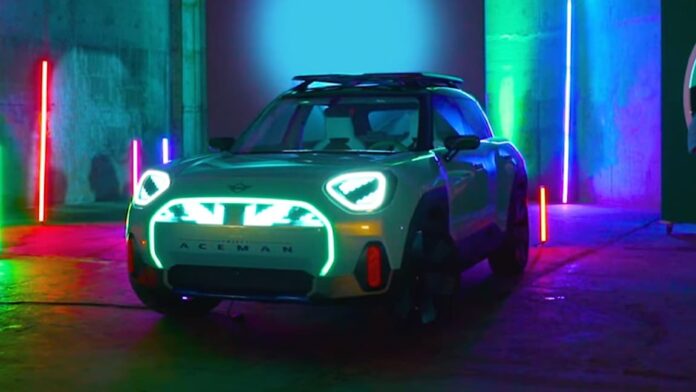 The new pokemon car from Mini Cooper is Here and comes to the all-new Pokemon-themed car, driving people's minds crazy. This is the company Mini Cooper's collaboration with the Pokemon franchise.
The special model car is revealed at Opening Night Live at Gamescom, on Tuesday. The reflection of a Pokeball and animation of Pikachu on the OLED screen present in front of drivers at the start of the engine are going viral among the people present.
The hatchback car is electrical, drawing the whole attention of the people buying it. As mentioned, the vehicle will allow users to connect their consoles, creating an entertaining environment between Gaming and driving.
[TechsableAds]
Yes, still the details on what type of consoles the new pokemon car would accept and how will they get connected to the car are not yet revealed, this makes the fans more anticipated.
The inbuilt projector support in the backside of the Mini Cooper is seen projecting a movie on the wall creating a mini cinematic experience.
Drive The New Pokemon Car From Mini Cooper
Read Also:
[TechsableAds]
Previously with Pokemon
This is not the first time that the Pokemon franchise collapses with a car company. The franchise never ceased to make people feel amazed.
Previously they had their promotion in collaboration with Nintendo, releasing 10 Volkswagen beetle in 1998, naming them Pokemon Patrol. The records say, that there are only 7 Pokemon Patrol left.
This showed the celebration of the arrival and success of the Pokemon Franchise in the United States.
[TechsableAds]
The all-electric vehicle using a digital interior with implanted electronics is the chat buster among many people and pokemon fans.