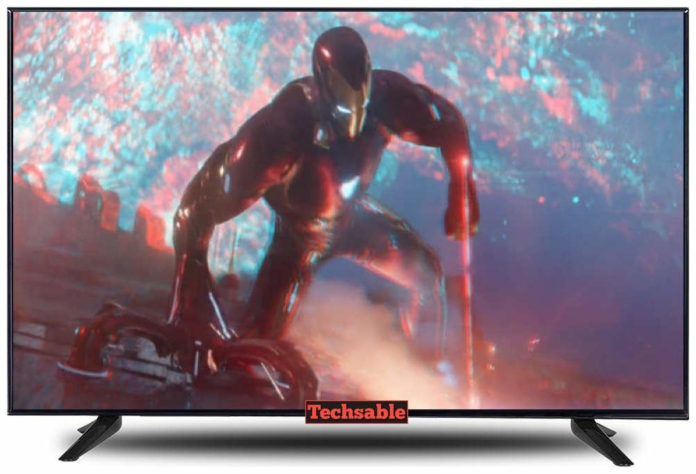 Today, I will show you How to watch 3D Movies on Non-3D TV. Technology is growing rapidly, even the TV is converted into Smart TV or Android TV. The Functions of a Smart Android TV are amazing just like the features available in any Android Smartphone.
So, If you have a LED or LCD TV or I can say if you have Non-3D smart tv then this post is for you because I will be going to show you how you can watch and enjoy 3D Movies and get the best 3D Visual Experience just like 3D theatre on your Smart Tv for free.
Honestly, there is no official or direct way to Play or watch 3D Movies on Non-3D or Smart Tv but you just need to follow all my steps and you can enjoy 3D movies on your Non-3D Tv at home.
So, how it works and how you can watch 3D Movies on Smart tv. Actually, you just need an Anaglyph 3D Movie and you can get the 3D movie experience while watching 3D Anaglyph movie on Smart tv with 3D polarized Glasses.
[TechsableAds]
Trust me, friend you can't imagine how easy is to watch 3D Movie in the Smart tv and even you don't need any high Range Smart TV.
Requirements:
Smart TV or Normal TV with USB Pendrive Slot
USB Pendrive
Windows PC or Laptop (optional)
Polarized 3D glasses
Also Read: How to Watch 3D Movies on PC with Cinema 3D Glasses
How to Watch 3D Movies on Non-3D TV
These are the requirements you need to fulfill and you're ready to follow all the steps in this post to get the Best ever 3D movies experience on Smart TV or Non-3D TV.
Trust me, 3D Movie Experience on a bigger screen is just like watching on Smart Tv is the outstanding experience you'll love it.
[TechsableAds]
You can watch 3D movies at home on your Smart tv with your friends and family without going anywhere and the important thing, it's free.
Here, you need to follow all the steps and you can enjoy 3D Movie experience at your home on your Smart TV.
Step 1. Download 3D Movies
You need to Download a 3D Anaglyph Movie. There are two ways to get a 3D anaglyph movie.
You can Directly Download any 3D movie on the internet if you know where to download it.
If you have a Normal 2D movie already downloaded in your storage then you can easily convert any 2D movie into Anaglyph 3D. This is the easiest way and you can do this offline.
[TechsableAds]
Step 2. Convert 2D Movie into Anaglyph 3D
If you are unable to find and download a 3D Quality Movie then you can Convert any High-Quality or High Definition 2D Movie into Anaglyph 3D.
It's not easy for everyone to find high-Quality 3D Anaglyph movies but everybody knows how to download HD 2D Movies. So, you can Download a 2D Movie and Convert it into 3D Anaglyph by reading this below post.
Read: How to Convert 2D Movie into 3D Anaglyph movie
[TechsableAds]
Step 3. Play 3D Anaglyph Movie on TV
Once you have a 3D Anaglyph movie, Copy the 3D Movie in USB Pendrive and plug-in your USB Pendrive into the smart tv. Connect the Pendrive to TV and Play the 3D movie. You can easily do this on your smart tv, right.
[TechsableAds]
Step 4. Buy 3D Polarized Glasses
Now you can play 3D Anaglyph movie on your smart tv, right. But in order to watch the 3D movie from your own eyes, you need 3D Polarized glasses.
Also Read: How to Watch 3D Movies on Android Device
Buy any 3D Polarized glasses available at a very low price on Amazon. Okay, I suggest you 3D polarized glasses I've found cheapest in price and best in Quality available under 280 rupees in India.
[TechsableAds]
Step 5. Enjoy 3D Movies at Home on your Non-3D TV
So, now it's possible to watch 3D movies on your Smart TV for free. Share this useful post with your friends, family and if you like this post, share your thoughts in the comment section.
[TechsableAds]