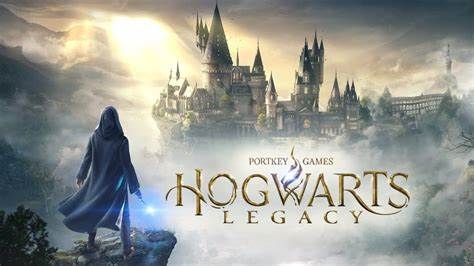 Last updated on March 7th, 2023 at 11:02 pm
The most awaited game New Hogwarts Legacy recently released its trailer, showing the House's four common rooms in Hogwarts Legacy, easter eggs, and more.
As mentioned in the video, the current design of the Hogwarts school in the game is based on the eight movies of the alluring franchise Harry Porter.
It is also based on the books written by the great author and director J.K Rowling. This initiative helps the author earn lots of money no doubt.
Hogwarts Legacy Game Release Date
Despite slipping the release date for the past 2 years finally, the game has its release on February 10, 2023, with the recently released new Hogwarts Legacy Trailer showing it all.
The developer Avalanche and Warner Bros had released it, which runs more than four minutes and gives the precise look at the school of Hogwarts in this game.
The Hogwarts legacy trailer shows it all about the Castle
According to the makers, the version of Hogwarts castle is enormous, it includes hallways filled with magic and secrets.
"What would back to Hogwarts be without the Iconic castle itself", said the video.
Some fresh and iconic locations in the castle featured in the game are referenced from the scripts of J.K Rowling itself.
The maker ensures to give the real-time gaming experience for the players and make them feel anticipated every time. Hogwarts Legacy story is completely based on the Harry potter movie and it'll be a rollercoaster ride for every gamer.
Read Next:
More in the new Hogwarts legacy trailer?
The trailer also showcases the information about linking your WB Games account directly to your Harry Potter Fans club account.
Doing so results in unlocking some in-game rewards which include a special decorative house robe and a beaked skull mask.
There is also information about the Hufflepuff common room, which is rarely seen on the screen.
The trailer features the Hufflepuff's light space room allowing the sunlight inside, to maintain a balance of brightness.
The game also allows the players on an open rope journey, beyond the castle.
Not only this but there are many more mechanics to come and the makers are working on them. The game is all ready to release on PS5, PS4, Xbox Series X, Xbox One, and PC On Feb 10, 2023.