The most awaited game, WOW WotLK Wrath of the Lich King classic, created by the World of Warcraft, is finally released in late September.
But before the game comes something is interesting from a fan that had set the Reddit platform on fire.
Damn! Lich King Fan's PC Setup is all set for launch. While all the fans are preparing for the coming game, one of them has it sorted with his new PC setup.
[TechsableAds]
WotLK Fan's PC Setup is All Set for Launch
User McFathom went viral on Reddit after sharing his new gaming setup on the platform, the WoW subreddit.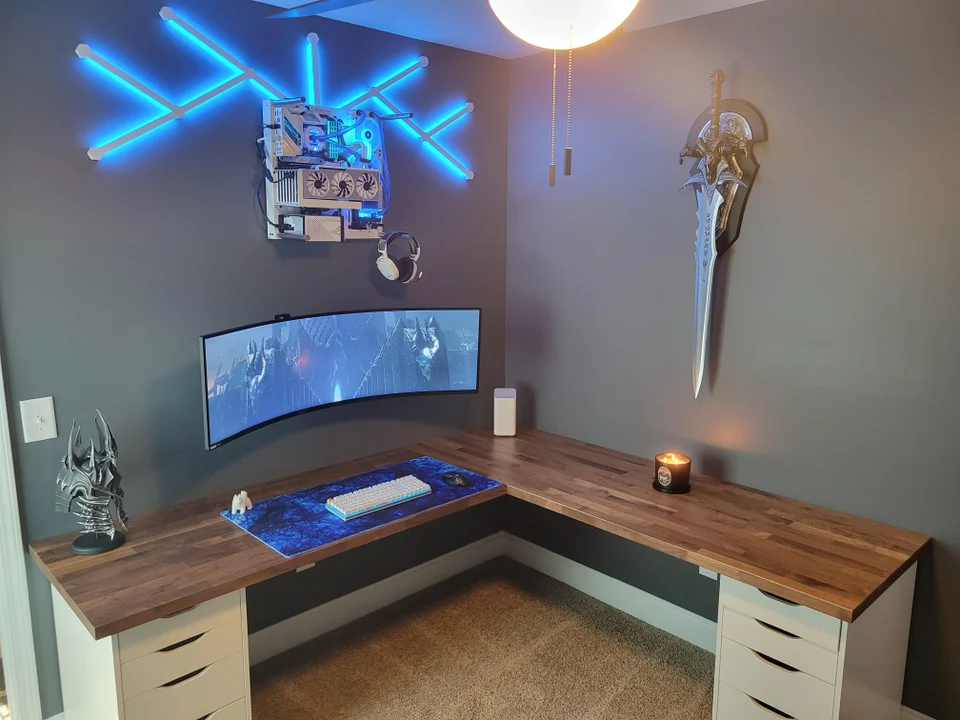 The post has taken the platform by storm with lots of upvotes and comments.
The post features a curved PC that has blue backlit color support mounted to the wall, with a flush hanging on the wall above the curved PC.
[TechsableAds]
It also features a Frostmourne (A powerful, icy sword) used by the Lich King in the game. In addition, there is a replica of the Lich King's helmet to the left.
Read Next:
The whole setup does not show off any wires hanging or attached. And that is the main eye-catching segment of the setup.
For his gaming setup, the user was praised by the fans with over 1,000 upvotes within a day of posting.
The fans also gave a massive response to the post in the comments section. One of the comments said, "That's one of the cleanest setups I have seen. Great job man!".
[TechsableAds]
McFathom mentioned, that despite the PC being hung up on the wall it is not difficult to replace the wires or any parts of the computer as it can quickly come right off the wall.
All have plans, but only a few people execute them, and so did McFathom.