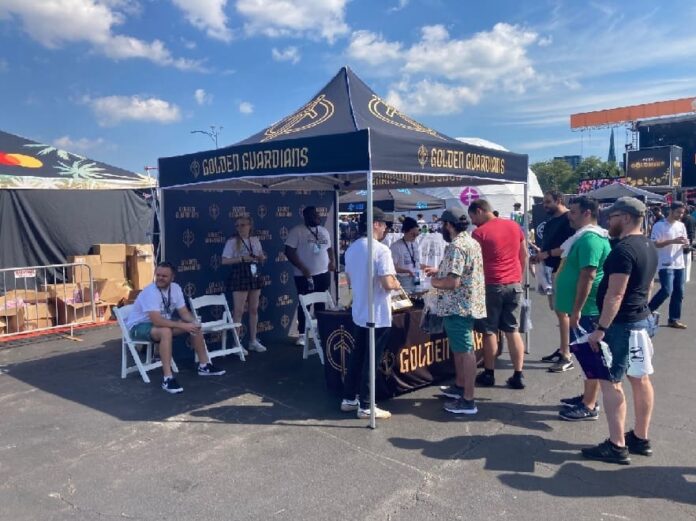 Last updated on March 7th, 2023 at 11:02 pm
Fans Went Crazy at LCS Finals Chicago Fan Fest. LCS conducted a Fan Fest for the past few years. They honored their fans very well and gave them a great experience.
Although Houston also had one, the LCS Fan Fest at Chicago was an immense blast for the fans.
LCS Finals Chicago Fan Fest: Fans Went Crazy
With rain expected on Sunday, the doors to the United Center concourse will open at 10am CT to allow fans to escape any inclement weather. The Fan Fest will continue as planned, rain or shine. #LCS

— LCS (@LCSOfficial) September 11, 2022
In the LCS Finals Chicago Fan Fest, fans were divided into 9 teams equally and participated in the fest, except the DIG.
There were also rewards for all the different teams and handouts as well. Sponsors also showed up at the Fan Fest.
Sponsors included Bud Light, FTX, Verizon, and Red Bull. Bud Light had their Bud Light next lounge for fans to hang out.
Coins were rewarded for the fans by FTX to use at their booth in the LCS Finals Chicago Fan Fest.
But we have to admit that the Fan Fest wouldn't be this successful without the fans. They waited in the hot sun for a couple of hours, dressed in cosplays of their favorite champions and skins.
They got a chance to meet their in-game friends and play "League of Legends" again with them in person.
They all came together to collect as much merchandise and even take pictures with Team Liquid's four LCS trophies.
Some famous players and celebrities from the game also were a part of the Fan Fest, to create more hype for the hardcore fans.
Read Also:
Tyler1 talked to the fans and took thousands of pictures with them. Travis Gafford and MarkZ had the CEOs of the top three teams on Hotline League while taking questions from fans.
Former players like Damonte of CLG took part to show their support for the fans.
Including all these alluring segments, the event was seen bustling with fans and well as famous personalities.
So, if any one of you had ever thought of attending a League of Legends or LCS Finals Chicago Fan Fest event, then you should go for it. Every penny is worth it.