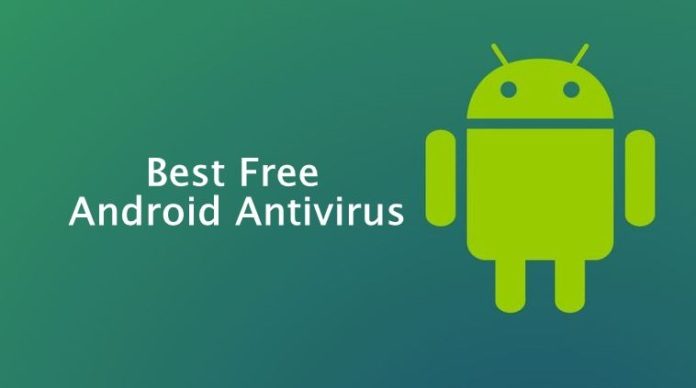 Last updated on July 11th, 2022 at 01:14 am
In this list, I am going to tell you the 10 Best Free Antivirus Apps for Android in 2020 also All Antivirus Apps are Top Rated in the Google play store also all of them are free.
I will show you the Best antivirus apps help to prevent you from harmful viruses that are created to harm the device data and make slow speed and processing.
I have an Android Smartphone, I use my smartphone 8 to 9 hours a day and use to save a lot of important data on an Android device.
I have tested all these free Antiviruses on my own Android Smartphones and You can't believe it.
But I have to say, Most of the Free Antivirus Apps in this list work better than the most popular paid Antivirus apps available on the Google play store at a high subscription price.
So guys today in this post we're going to show you the 10 Best FREE Antivirus applications for Android.
With some research, we're providing you a list of free antivirus for your android devices.
10 Best Free Antivirus Apps in 2020
360 Security

360 security is the best free antivirus application in an Android market over 200 million users use this antivirus application.
This application also has features like ram booster optimizes your background applications and free up your ram, junk cleaner, battery saver, Anti Theft, privacy locker, call, and SMS filter. This is the No. 1 free security application for Android.
AVG Antivirus
This also one of the best free antiviruses in the market, This software is maintained his name in the top-rated antivirus applications in the Android Play store.
AVG Antivirus has contained features are real-time protection, phone finder using google maps.
Protect your device from someone by activating pattern lock, set Data usage, battery consumption, and storage.
It provides real-time security and also provides good performance to the device.
Avira Antivirus
Many applications are available that claim to protect a device, but few excel like Avira antivirus security. This application is highly recommended for security.
This application provides antivirus, protection, anti-theft, recovery tools, identify safeguards and blacklist features.
Avast Security
Avast mobile security scans and secure against viruses, malware unwanted privacy and much more. This is the best android antivirus for android.
Feel secure with avast security because top trending site researchers on android antivirus and says.
AVAST security is the best security as compared to other security applications. Features contain, web shield, call blocker, app permissions, app locking, and best security antivirus.
Security Antivirus

Security Antivirus is an amazing security application because security is good but other features you definitely like.
The best feature in this application is real-time fingerprint lock protection, app-lock, and vault, Anti-theft, system cleaner sd-card clean, safe browsing Very nice application get it on google play.
Kaspersky Internet Security
Kaspersky internet security for Android is free to download an award-winning antivirus security solution that helps you to protect your smartphone & tablets With 99.8% malware, removable security engine makes this antivirus one of the best top listed antivirus android application.
Antivirus & Mobile Security (By Trust Go)
Trustgo is a 100% free mobile security app that was ranked 1# by AV- test for providing the best android security.
This app contains some of the best features of the system monitor, secure web browsing, secure app search, security scanner, privacy guard, data backup, device protection, candid camera thief id.
Install Antivirus and Mobile Security
 Androhelm Mobile Security
Complex protection and safety from all the viruses and other kinds of threats. Androhelm antivirus for android phones in search of harmful programs.
This antivirus application is best. Thus don't think about any loss of security and theft if you are using Androhelm.
Install Androhelm Mobile Security
 Dr. Web Security
Use Dr.web security for your device it provides comprehensive protection from all types of malware targeting mobile devices, antivirus for Android.
This application is not completely free but you can use 14 days of trial. Use the Trial period if you like this application, you can get the full version in-app purchases.
 Bitdefender Antivirus
Bitdefender Antivirus Free is a powerful and fast solution that uses in-the-cloud scanning technology to your Android device.
With the very latest industry-leading virus detection without slowing down your Android or draining your battery, simple install on your Android and its Free.