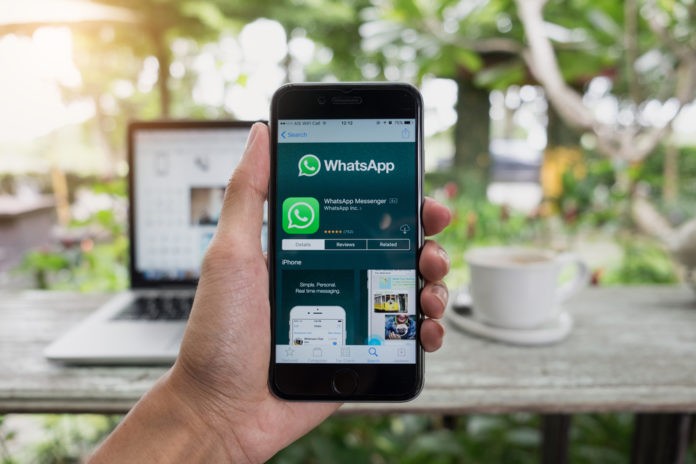 Last updated on April 18th, 2023 at 12:34 pm
There will be many reasons for using one WhatsApp Account on two devices, maybe you have two phones or two devices like a tablet, Windows PC or Macbook. It doesn't matter, you can create a dual WhatsApp on any one of your second device with the same WhatsApp number.
You're Having Multiple phones and each one is for a different use, Let's understand with an example, I have two phones or one phone where WhatsApp is installed and another Android phone, iPhone, MacBook, or Windows PC.
I can install 2 WhatsApp accounts on two devices with the same WhatsApp number.
So it is possible, you don't need to create a new WhatsApp Account to install WhatsApp on the second device, you can use the one WhatsApp number on two devices.
Why You Should Never use GB WhatsApp
If you want to use one WhatsApp number account on two phones. So, this is not that complicated like using the GB WhatsApp app.
I would strongly recommend you never install GB WhatsApp App on your innocent android device because GB WhatsApp is kind of highly modified WhatsApp App.
A strictly dangerous application can harm your device also steal your precious private data from your device without asking permission.
Related: How to Install Multiple Whatsapp or any App on Single Android Device
If you've installed GB WhatsApp on your Android device just because GB WhatsApp App has some extra features, You're compromising all of your important data.
Now you'll probably ask, Is it safe to use 2 WhatsApp Accounts with the same Number on multiple phones?
Obviously Yes! WhatsApp allows you to use One WhatsApp account on two devices by using WhatsApp Web.
WhatsApp Web allows you to use the one WhatsApp Account on two devices by scanning the QR Code.
In today's post, you're going to Learn How to use One WhatsApp Account on two devices using WhatsApp Web.
How Can I Use One WhatsApp Account on Two Devices
Note: In this Tutorial, we need two devices.
First Device:

Where WhatsApp is already installed.

Second Device:

Where we want to Install the same WhatsApp App.
So We will talk around First and Second Device in this whole tutorial for making easy to understand.
Step 1. Open Google Chrome >>Enable Desktop site on Second Device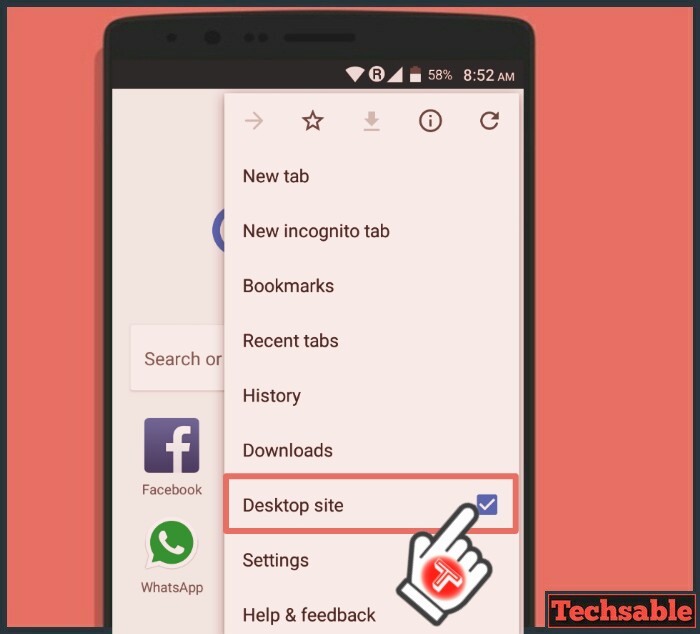 Open Google Chrome Browser on your Second Device Where WhatsApp App is already running.
Click on three dots located on the upper right corner then check the Desktop Site Box to Use WhatsApp on Smartphone or tablet.
Note: You don't need to enable desktop site if you want to use dual WhatsApp on PC or Desktop.
Step 2. Open Web.WhatsApp.com URL on Chrome Browser
Open this URL on your Second Device. That's it for the Second Device, Now open the First Device.
Step 3. Open WhatsApp >>WhatsApp Web on First Device  
Open WhatsApp App on First Device then Click on three dots to open the menu located on the upper right corner then click on WhatsApp Web.
Step 4. Scan the QR Code
See the QR Code opened in the Second Device (check Step 2). Scan the QR Code by the First Device to use the same WhatsApp Account on the Second device as well.
After Scanning the Code you will instantly see the one WhatsApp account running on two different devices, that's how WhatsApp Web works.
Step 5. Log out  
You can disconnect your second device anytime, just open WhatsApp App on First Device and click on WhatsApp web again but this time you will see Currently active devices.
You can disconnect anytime by clicking on Log out from all computers.