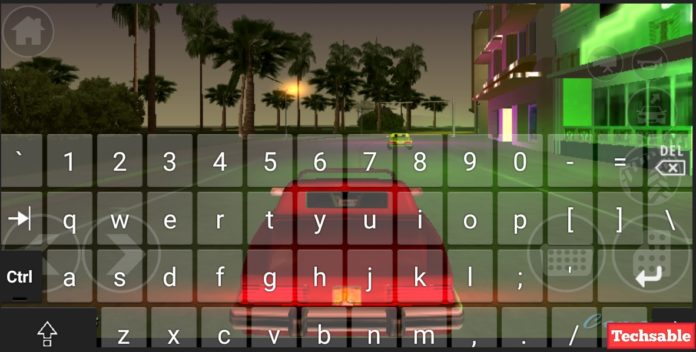 GTA Vice City is just an ultimate game for playing on Laptop but if you're playing on Android then you will need to know, how to enter cheat codes on Android running game.
If you want to Install and Play GTA Vice City on your Android Device, simply check out the below tutorial, or if you've already installed Vice city then read the next.
Read: How to Install and Play GTA Vice City on Android
As we all know, Android is a widely growing operating system among smartphone users obviously, Android gaming is also growing.
Many games support cheat codes like GTA Vice City. So you have to know how to enable cheat code on Android.
Follow the steps to learn how to use cheat codes on Android device.
How To Use Cheat Codes on Android Gaming
Step 1. Install the Gamepad App from Google Play
Gamepad App is available on Google Play for free. Simply install it by visiting the Google Play link.
Step 2. Setting Up
Open the app and you'll have to follow all these 3 steps to enable Gamepad on your Android.
Step 3. Click on Configure Input Methods >>Enable Gamepad
You need to complete all the steps one by one. This is the First step you have to Enable Gamepad from the Keyboard setting. Click on Configure Input Methods >>Enable Gamepad.
Step 4. Click on Set Current Input Method >>Select Gamepad
In steps 2, Set Gamepad as the current Input Method.
Step 5. Click on Go to Gamepad Setting >> Select Keyboard Type >>Select Keyboard
In the Last Step 3, You need to select between Gamepad or Keyboard as Input Method whenever you need to enter the cheat codes on Android, your selection will arrive.
Step 6. Select the Keyboard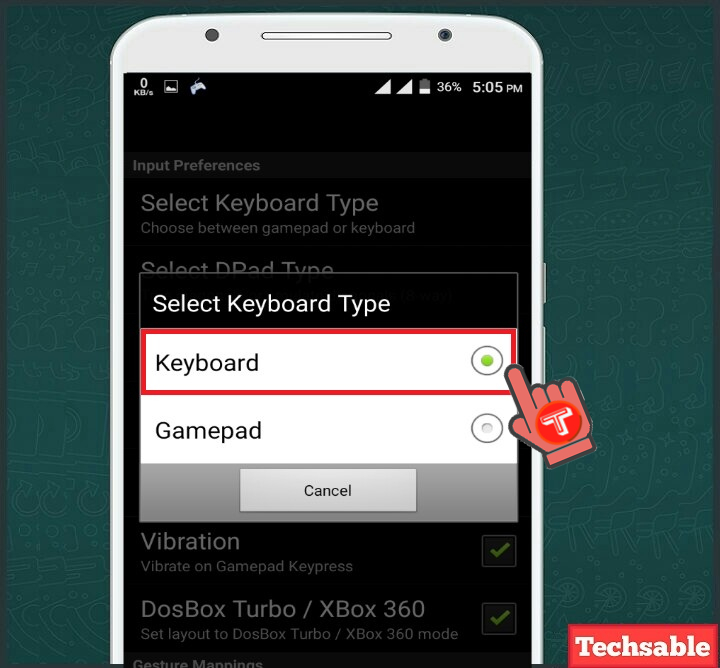 You need to select the keyboard because the keyboard is needed to enter cheat codes on android.
Step 7. Open Game >> Click on Gamepad Keyboard Notification to open the keyboard
After completing the configure steps, you will see a Gamepad Notification Enabled in the status bar.
Now Open the Game and click on the game keyboard Notification will showing in the status bar (as you can see in the above screenshot).
After clicking on it, the on-screen keyboard will automatically open.
Tip: If a gamepad is still not showing in the notification bar then Open any app where the keyboard opens up automatically like notepad and type something. When the keyboard will open, Gamepad will start showing in the status bar.
Step 8. Enter Cheat codes and Enjoy Gaming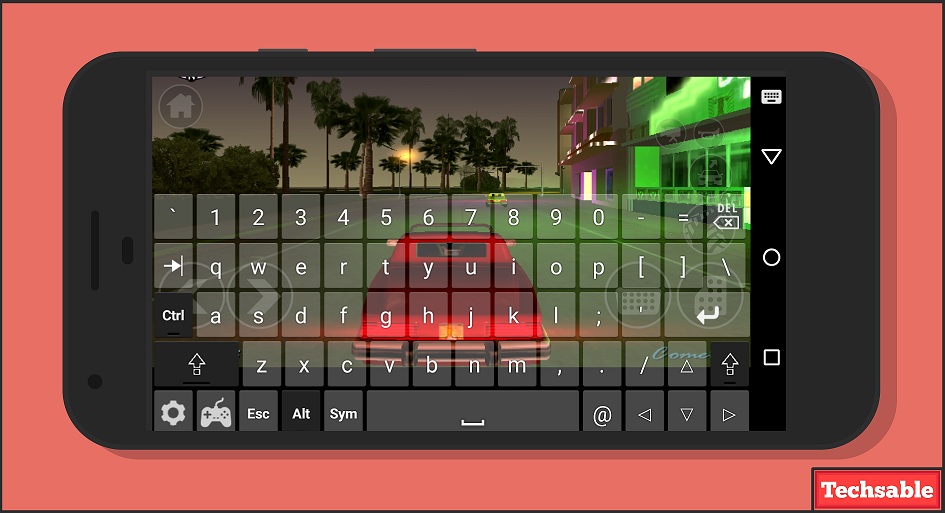 Search Cheat Codes on Google and when you entered the cheat code on Android, it will automatically apply just the same as you use cheat codes in the windows system.