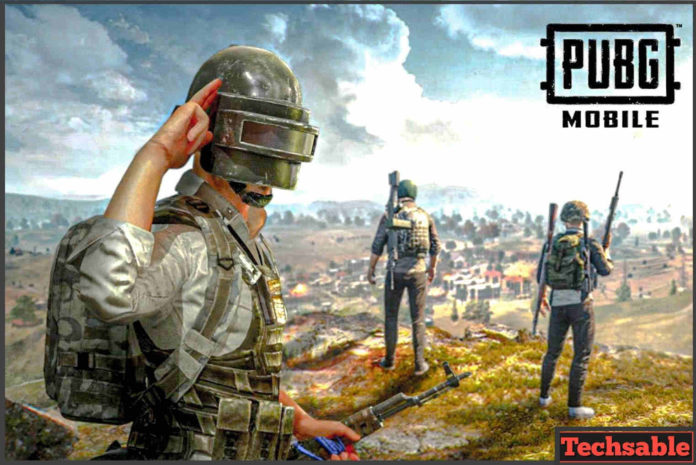 If PUBG Mobile is lagging on your Android Device then I will show you How to Play PUBG Mobile Without lag with the help of 19 Effective Optimization ways and I've divided these all PUBG Mobile Lag-free Optimization ways into 4 Sections.
PUBG Mobile Game Optimization
GFX Tool
Developer Option Settings
Android Performance Optimization
As you know, PUBG Mobile is a High-End Game and lags on Slow Android Devices. But After Applying these 4 Optimization techniques, you can play PUBG Mobile without lag on your Android.
Firstly, I will show you how to use the best PUBG Mobile settings to optimize the Game. We need to do the Settings which help a Medium Specification Android device to run PUBG Mobile Smoothly without lag.
Then, You need to Install the Best PUBG Mobile GFX Tool available on Google Playstore for free. GFX Tool is very helpful because this tool can reduce the game resolution, reduce the graphics and these kinds of optimization directly improves the gaming performance on slow Android devices. That's the reason I will show you all the optimizations using the PUBG Mobile GFX tool on Android.
[TechsableAds]
Do you know, There is a Powerful Developer option available in your Android Device with lots of amazing Optimization and other features.
How often you use Developer Option?
Rarely or maybe you don't know anything about it, right.
I will show you, How to Enable Hidden Developer Options on your Android and use it to improve PUBG Mobile gaming experience for your Android.
Also Read: How to Install PUBG Mobile on PC
If you want to play PUBG mobile without lag then first you need to optimize your Android Settings. Some helpful tips can make your Android smartphone or tab faster.
This is a root cause of Android Device because if you're not taking care of your Android, you will not be able to play PUBG Mobile without lag. My Tips to Clear Cache, Clean Junk Files, Uninstall unnecessary Apps and some other optimizations to unlock your Android's Full Performance Potential.
[TechsableAds]
How to Play PUBG Mobile Without Lag: 19 Optimization Tips
If PUBG Mobile is lagging on your device then you need to follow these Optimizations tips to get a lag-free PUBG Mobile experience on any Slow Android Device. Even If your Android Device has 2GB of RAM, you can Play PUBG Mobile without lag.
So, let's see our 19 Actionable Optimization Tips to play PUBG Mobile without lag on any Android device.
PUBG Mobile Optimization
Open PUBG Mobile and Make these Changes. Go to the PUBG Mobile Settings and Change the Graphics and Frame rate settings.
1. Graphics
I suggest you select the Smooth Graphics option. This is the lowest Graphic Quality in PUBG but it will not affect your gameplay and the Smooth Graphics option will reduce the load from your Android device.
[TechsableAds]
2. Frame rate
In the Low Frame rate, you can easily see the difference. High Frame is Always good but if your Android device is lagging while playing PUBG Mobile, Selecting a low Frame rate will help you in Smooth gaming.
Also Read: How to Get Free Skins in PUBG Mobile
3. Turn Off Voice Chat
While Playing PUBG Mobile, You can turn off the Chat option to reduce the load from your Android and Turning off chat option helps in reduce lagging.
4. Select Low Ping Server
If your local server is lagging, you can try switching other low ping servers, It will help you.
[TechsableAds]
Use the GFX Tool For PUBG Mobile
This GFX Tool allows you to change PUBG Mobile game display resolution, graphics, fps and more. If PUBG Mobile is lagging on your device then you must try this Application. Simply, install the GFX Tool Application from the playstore and make changes in settings according to your Android device.
Install GFX Tool from Playstore!
[TechsableAds]
5. Resolution
Click on the Resolution option in GFX Tool and it will ask you to select any screen resolution, select the lowest resolution or you can try any resolution which is best for your device and reduces the lagging in PUBG Mobile.
6. Graphics
Click on the Graphics option and try every low graphics options like Smooth, SmoothHD or so Smooth.
7. FPS
FPS Means Frame per second, highest FPS will make the game smooth but if PUBG Mobile is Lagging on your smartphone, select the lowest Frame rate 30FPS.
[TechsableAds]
8. Anti-aliasing
Anti-aliasing makes the texture smooth, I suggest you make it disable because of Anti-aliasing feature is not great for slow Android devices.
Also Read: How to Shift from Thumb to 4 Finger Claw on PUBG Mobile
Developer Option Settings
Developer options settings consist of Advance and powerful features. If you're not familiar with the developer option. Let me tell, the Developer option is hidden in Android's settings, and I am going to show you some amazing features which will definitely help you to optimize your PUBG Mobile Gaming Performance.
Before Dive into the Developer option features, firstly you have to enable it.
Read: How to Enable Hidden Developer Options in Android
Once, you Enable Developer options. You can proceed to further steps.
[TechsableAds]
9. Windows Animation Scale
Now, you are in Developer options, right. Change the Animation Scale settings of these three options.
Windows Animation Scale: .5x
Transition Animation Scale: .5x
Animator Duration Scale: .5x
These Animation Scale settings will reduce the load from your Android and your device will work faster.
10. Force GPU Rendering
Force GPU Rendering is an amazing option and once you enable it. This option will definitely remove the game lagging.
[TechsableAds]
11. Disable HW Overlays
Once you enable this option, the device's system will always use the GPU for screen compositing and improve performance.
12. Force 4x MSAA
This feature Enables 4x MSAA in OpenGL ES 2.0 Apps, enable it for Better PUBG Mobile Gaming.
Also Read: 17 Best Triggers for PUBG Mobile under 350 in India
13. Background Process Limit
This feature allows you to limit the processes running in the background. If you select Limit 2 Background processes then only 2 Apps can be active in the Background running process other Apps will be auto killed. This feature will save RAM and Battery. RAM directly affects Gaming performance. It's mean this feature is important.
14. Background Check
In this option, you can check how many apps always run in the background also you can disable apps permission to run in the background. Leave only the most important apps and disable all other apps.
[TechsableAds]
Android Performance Optimization
If you take care of your Android device, the games will automatically run smoothly and faster. I am suggesting these Android optimization tips to Boost Device Performance.
15. Clear Cache
Cache Always makes the Android slow because Cache stored in the Apps and most of the Apps installed in the internal storage. If you fill the junk cache in Android's internal storage, the device will respond slowly. I suggest you install any cache cleaner application and clear the cache on a weekly basis.
16. Disable Unnecessary Apps
Find out the useless system Apps and clear the data of the Apps then disable it. It will free up your internal storage space and RAM.
17. Clean Junk Files
Most of the People never clean junk files from internal storage. Install any Junk Cleaner Android App and delete all the junk files. After deleting all the junk files, you will see the amazing PUBG Mobile gaming improvement on your android.
18. Keep Internal Storage Free
If you don't have an SD Card, buy it and always keep Internal storage free. Android performs so badly if the internal storage is full or near. Always keep the Internal Storage free.
19. Uninstall Unnecessary Apps
Have a Look at all the apps, you will definitely going to see some useless Application taking the space in your Android's internal storage and making your PUBG Mobile Game slow. So, uninstall unnecessary Apps and say Goodbye to PUBG Mobile Lagging.
If your Android Device is slow and you want to improve your Device performance.
Read: How to Boost Phone Speed: 10 Tweaks to Improve Android Performance
So, I've shared all the 19 Effective tips which will definitely help you to play PUBG Mobile without lag. If I forget to mention any important tips, let me know in the comments.
You can Also Watch this Video on How to Reduce lag in PUBG Mobile | Fix Lag in PUBG Mobile.
Watch Video: