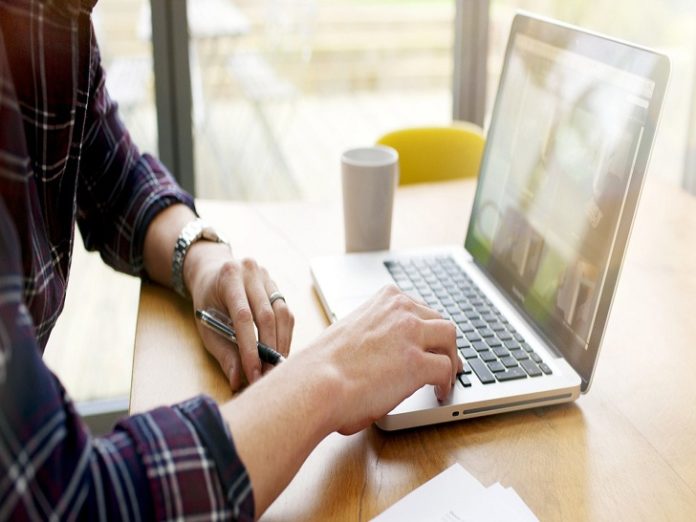 Last updated on March 7th, 2023 at 11:03 pm
If you have a Windows system that is not performing well so this post is going to be very helpful to you. I am going to show you How to Speed Up Computer Windows 7, 8, or 10.
Let's straight to the point, I'll help you to unleash your Windows PC potential by allowing the system to use all the power of RAM and CPU Processor.
In a windows system, there are some so many tweaks which will definitely help you to increase system performance, some tweaks are very useful even you can feel your system is performing much faster than before.
In this Tutorial, You're going to learn how to Speed Up Computer Windows 7, Windows 8, Windows 10, and if you're thinking about RAM and CPU Processor so yes! you're right.
We're going to Change the Boot settings in the windows system to push the RAM and CPU perform to its full potential and increase the
Windows
system performance up to the next level.
How to Speed Up Computer Windows 7, 8 or 10
Step 1. Type 

msconfig

in Windows Search bar
Click on Start and type msconfig in the search. After searching you'll see msconfig.exe in the program list, just click on it.
Step 2. Click on

Boot Tab

>> Click on

Advanced Options
Now you will see a new system configuration pop-up. We need to change the boot settings, so click on the Boot tab then click on Advanced Options.
Step 3. Tick the Boxes

Number of processors

and

Maximum Memory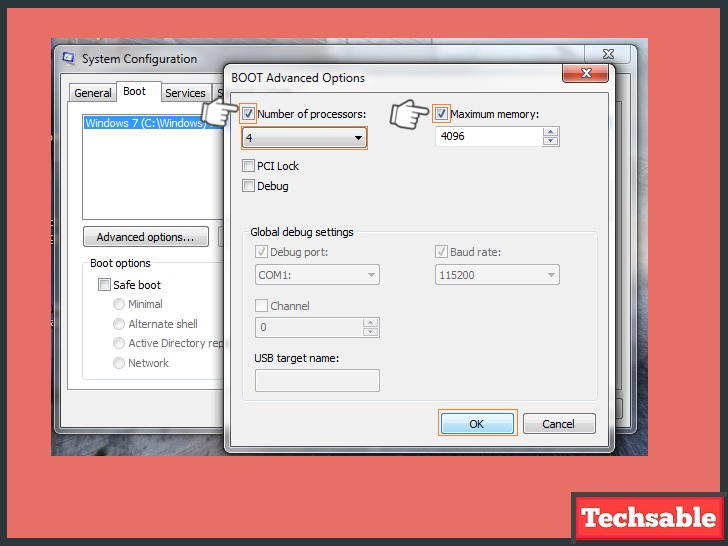 In Boot Advanced options, Tick the Number of processors then select the higher number of processors.
As you can see from the screenshot I have selected 4 because 4th is the highest value of processor, also Tick Maximum Memory and Finally click on OK.
After clicking on OK, the system will ask you to restart the system, simply do the process, and after restarting you can see your Windows system increased performance.